Little Dragon's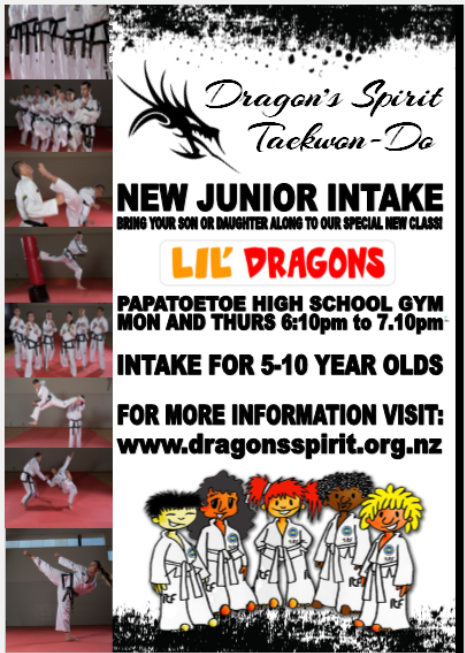 TO MAKE AN ENQUIRY ABOUT MEMBERSHIP COMPLETE THE FORM BELOW
Confident and Resilient
Active and Fit
Disciplined and Focused
Respectful with High Self-Esteem
Independent and Goal Orientated
If these ideas and principles are concepts that you value and are what you would like to see instilled in your son or daughter, then you are in the right place!
Dragon's Spirit Taekwon-Do has an extremely successful kids class for children aged 5 to 10 years old.
Taekwon-Do is an exciting martial art for all ages which develops confidence, discipline and respect while also teaching self-defence and much more.
The Mini-kids syllabus is designed to be educational and fun. The students learn Taekwon-Do skills while also developing concentration, co-ordination, fitness and self-discipline.
Classes are Monday and Thursday 6.10pm – 7.10 pm
Classes run during term time only. No training in the school holidays.
Fees are $150 per child per term
Uniforms are $80 each
Grading is additional at $20 per child